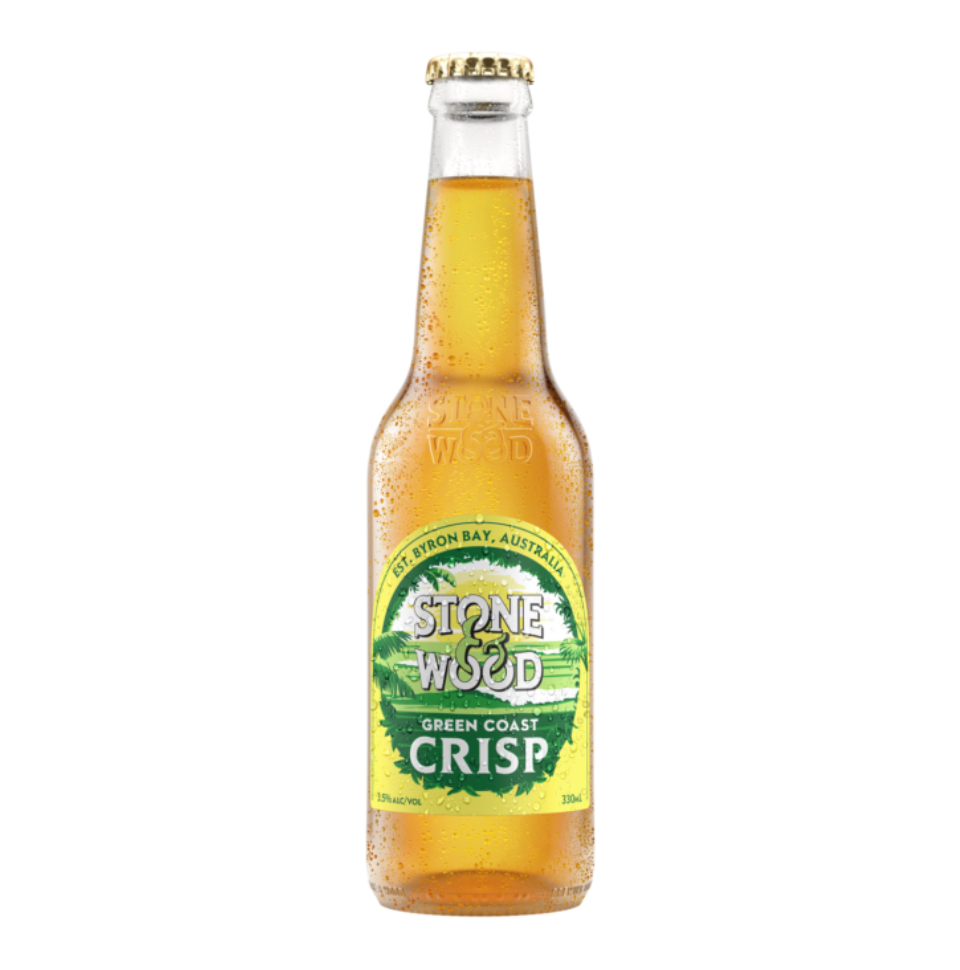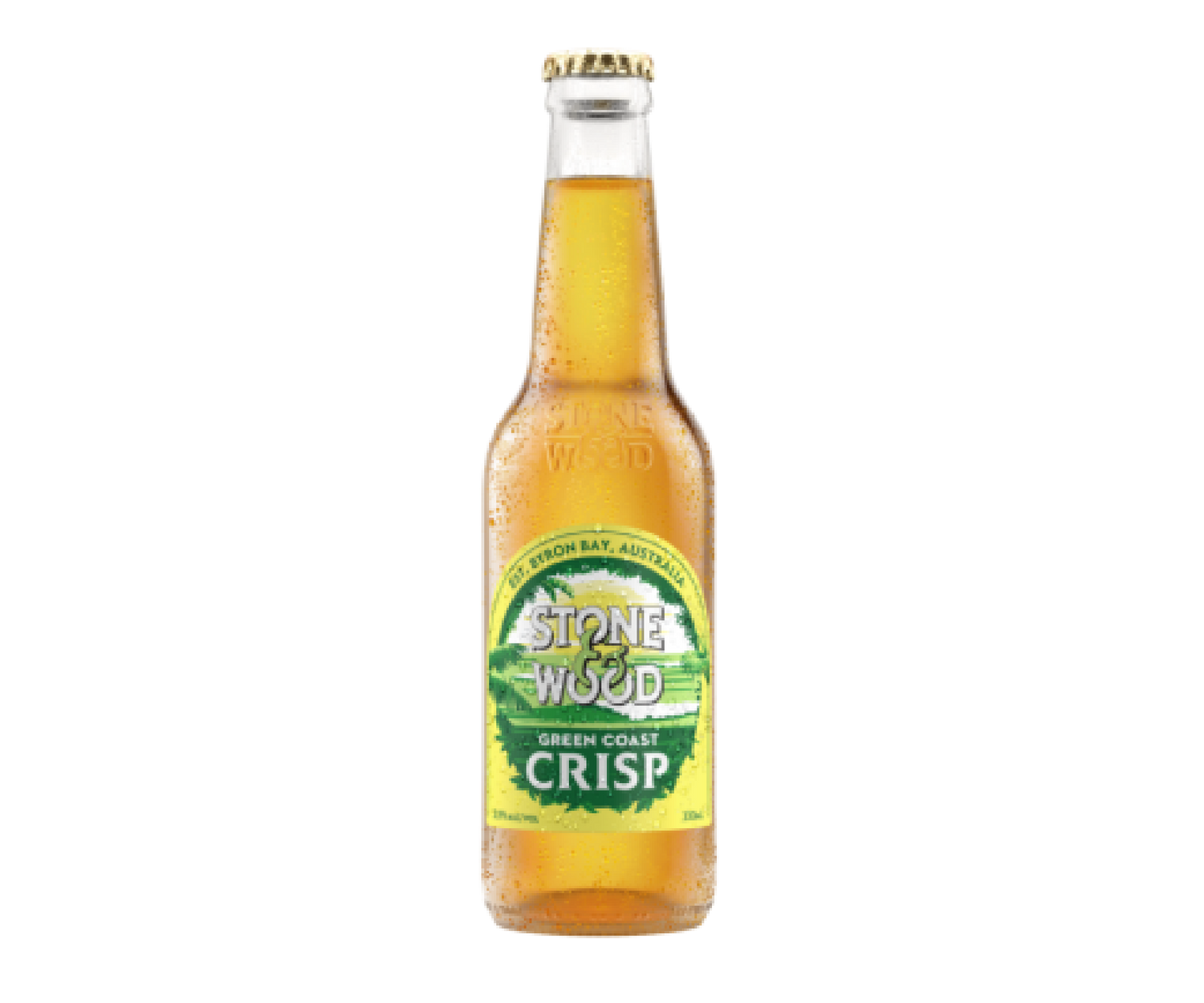 GREEN COAST CRISP
It doesn't get more refreshing than this. Crisp is brewed using the finest pale Australian malts and delicate flavour of Saaz Hops. Mild on the palette and with a subtle bitterness, at an ABV of 3.5% this is an easy-drinking lager at its best.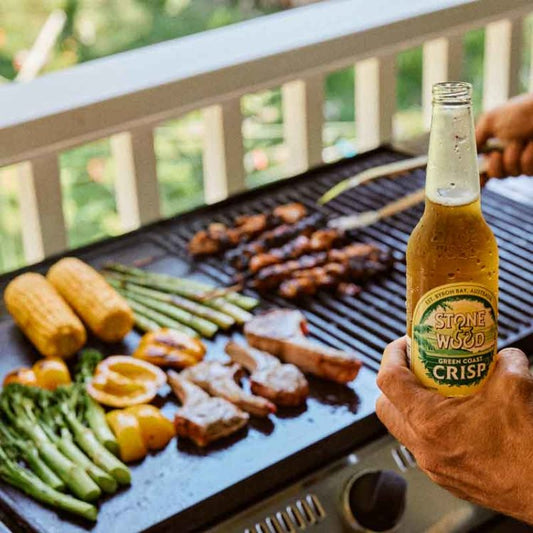 FOOD PAIRINGS
Due to its subtle flavour, Crisp will pair with just about anything. The Stone & Wood crew love cracking a Crisp at BBQs, with a fresh batch of fish & chips or even at the footy when you're tucking into that hot pie and sauce.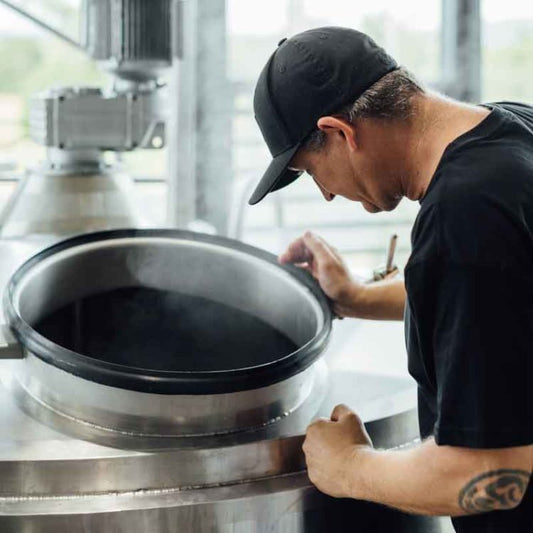 NOTES FROM THE BREWER: JOSH WATERS
For me this is a perfect afternoon BBQ Beer. With its low ABV and subtle character, it pairs well with almost anything. Easy drinking and perfect if you are driving.
As it doesn't have any strong or overpowering hop, malt or yeast vibe, just a nice balanced mid-strength lager, it won't distract from any food you're eating.
Give me a couple of sausage sangas and a GC Crisp – happy days!!!!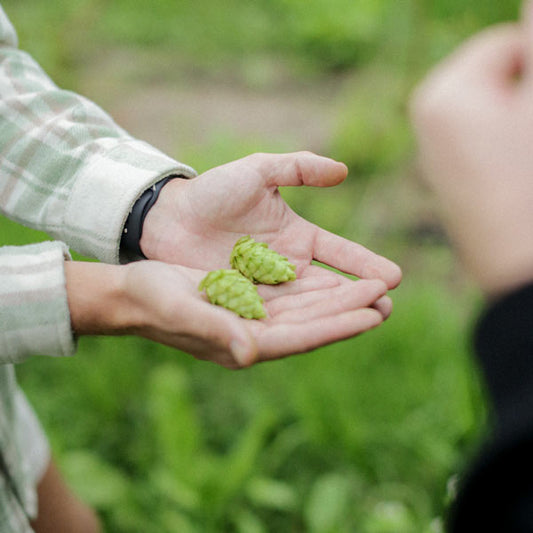 THIS BEER IS A FORCE FOR GOOD
Did you know that we donate $1 for every 100L of beer sold to ourinGrained Foundation? Through inGrained we support local-level social and environmental organisations who are changing our communities from the ground up. So just by drinking this beer, you're helping Aus become that little bit gooder.
I love this beer, so refreshing
MARY S
Love the beer it's fantastic thanks Stone & Wood.
PAUL A
These are so tasty on a hot day!
JOSIAH D J
Core Range Beer
Available year-round, our Core Range beers each have their own story and bring something a little different to the table.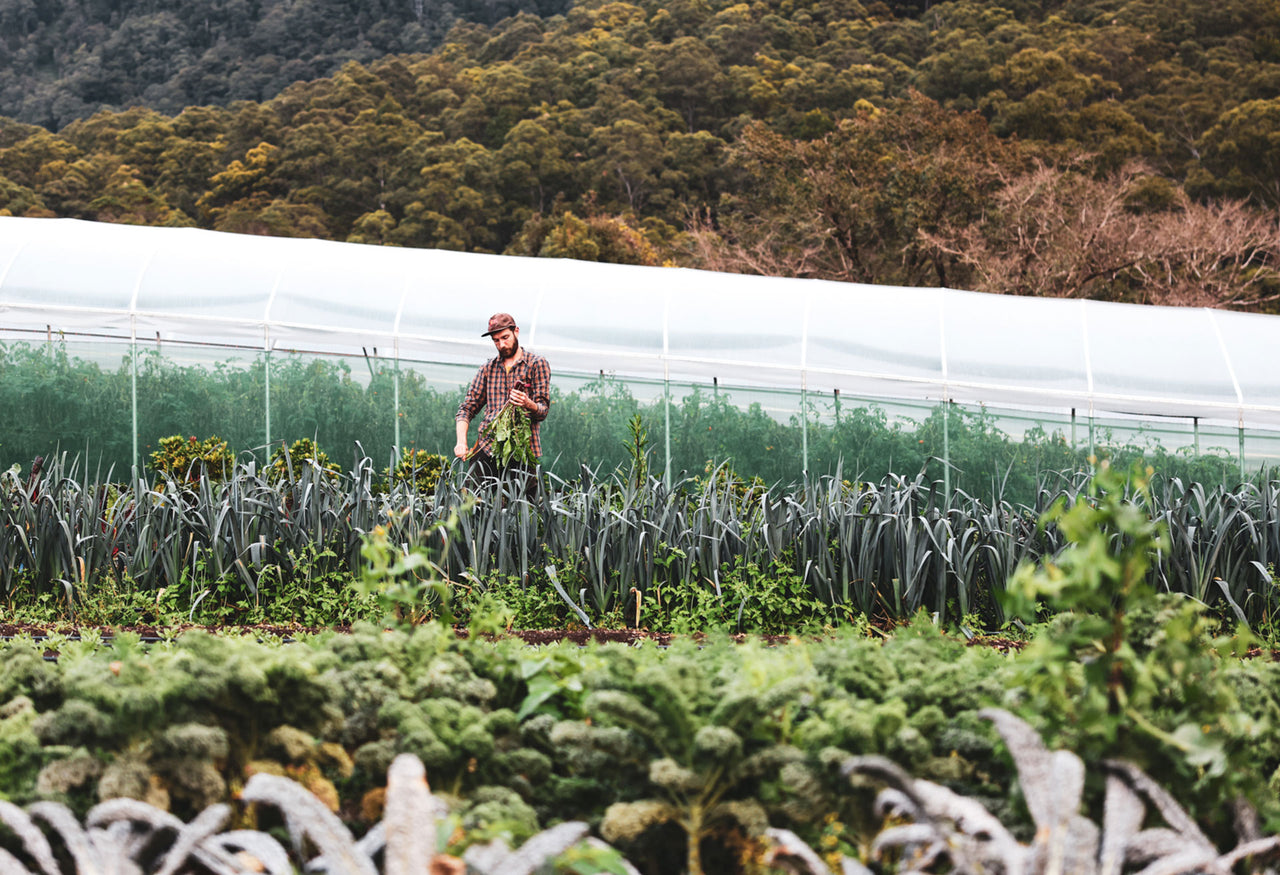 From Coldie to Compost: A Love Story
We're thrilled to introduce you to the Regenerating Our Backyard film series. Since day one, we've tried to balance brewing beer and taking care of the earth that supports us. In Episode 1: Closing the Loop, we look at how the coldie in your hand can help create a greener future.