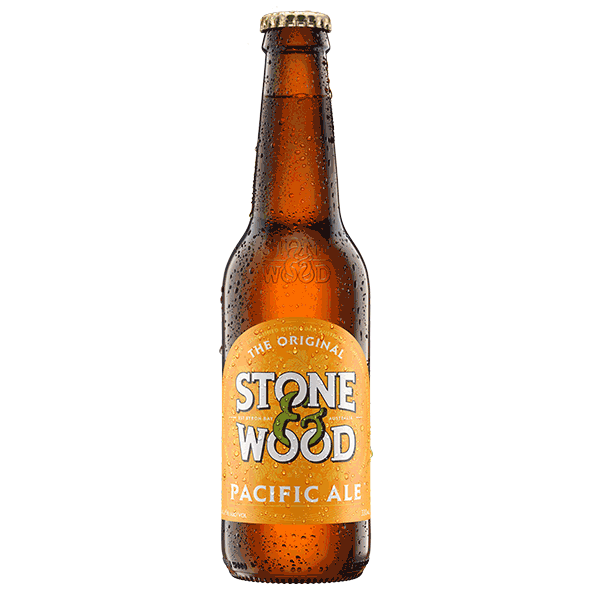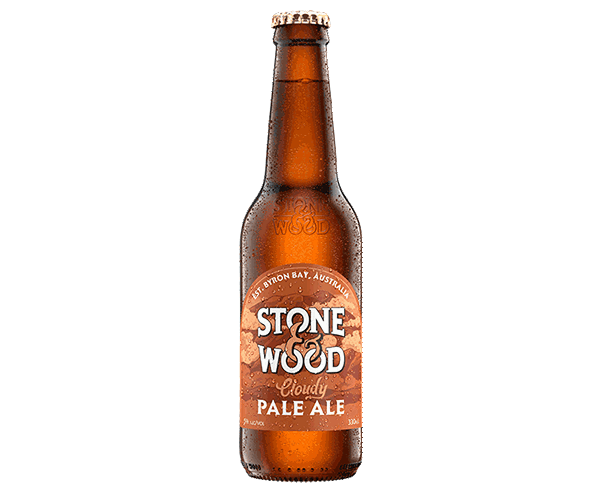 THE ORIGINAL PACIFIC ALE
The Original Pacific Ale is brewed with big tropical fruit aromas and flavours and pours with a golden haze. Inspired by our home on the edge of the Pacific Ocean, Pacific Ale truly is summer in a glass.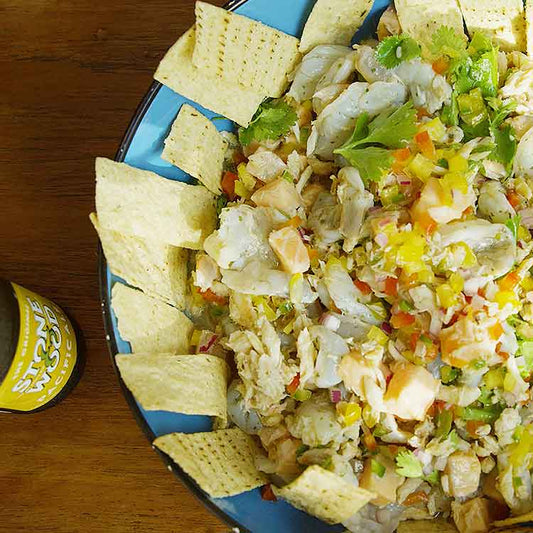 FOOD PAIRINGS
With its tropical aromas and flavours, Pacific Ale goes perfectly with those foods that remind you of summer. Think fish and chips and fresh seafood. Check out our recipe collection on our blog.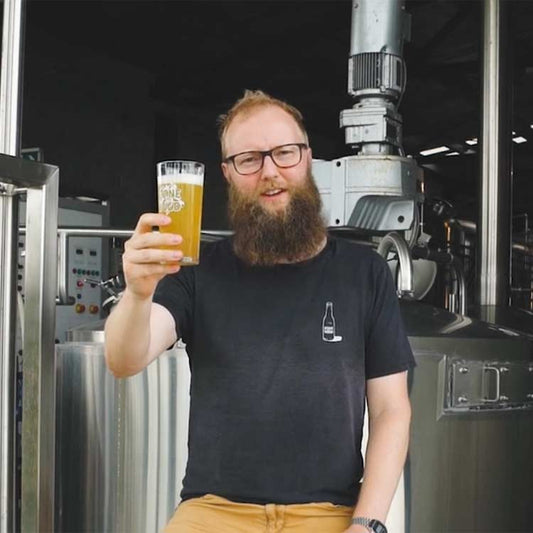 NOTES FROM THE BREWER: CAOLAN VAUGHAN
If you're enjoying a Pacific Ale from a bottle or can, it's always good to homogenise the beer before drinking. This motion helps rouse all the yeast and haze so that you end up with that perfect beer. Watch the video on How To Pour Our Pacific Ale.
Perfect for the moments where you come out of the water, sitting down on the beach with some fish and chips and a nice cold beer – match made in heaven.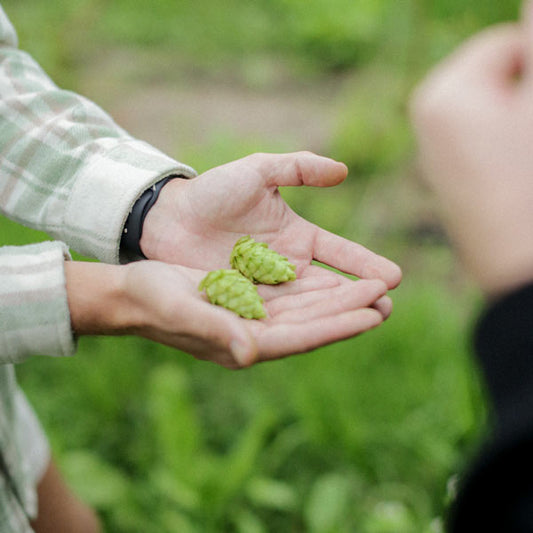 THIS BEER IS A FORCE FOR GOOD
Did you know that we donate $1 for every 100L of beer sold to our inGrained Foundation? Through inGrained we support local-level social and environmental organisations who are changing our communities from the ground up. So just by drinking this beer, you're helping Aus become that little bit gooder.
Good Quality, Refreshing. This is by far my favourite tasting beer. It's refreshing with fruity undertones and has a slight bitterness. If you're looking to treat yourself and buy a better quality beer, this is the way to go.
Joseph
The Stone and Wood Pacific Ale is my favourite tipple, just an amazing drop.
Rob K
My favourite beer of all time.
Cas M
Pacific Ale. The one beer that no matter how many times I drink it, I still love the first sip.
Mark D
Core Range Beer
Available year-round, our Core Range beers each have their own story and bring something a little different to the table.
We're thrilled to introduce you to the Regenerating Our Backyard film series. Since day one, we've tried to balance brewing beer and taking care of the earth that supports us. In...

Our beer is made of the right stuff. Your favourite Stone & Wood beer is brewed with locally sourced ingredients and fuelled by our passion for good. We've done traditional...

Watch now to take a deep dive into the inspiration, characteristics, brewing techniques and food pairings for Counter Culture #23, Road To Munich, Festbier...